COCOA BEACH, FL
Kiteboarding Lessons & Classes
We specialize in teaching beginner to intermediate students looking to become kiteboarders!
Kiteboarding Lessons are essential to safely become a kiteboarder. Kiteboarding lessons are fun and informative. All students should start with the Intro Course and work their way into the Water Lessons.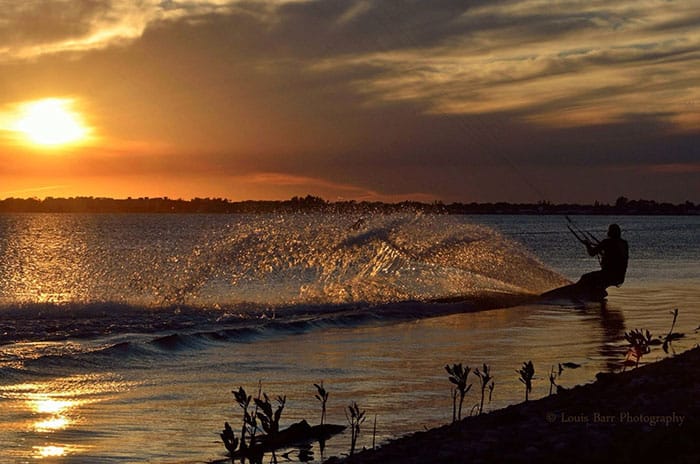 Kiteboarding is a very technical activity and requires proper training and instruction. Please understand that it takes time to master the flying of the kite before it can be combined with a board. The sport is comparable to scuba diving or sky diving and Instructions/Lessons should be obtained through Certified Professionals. Everyone learns at different rates, so the number of lessons required to become self-sufficient varies greatly per person.
The easiest way to learn hydrofoiling
Hydrfoil Lessons
$125 per hour
Hydrofoil Lessons utilize Jetskis to teach you how to foil. This is the easiest way to learn. We utilize a paddleboard with a larger size wing. We have various boards and wings to maximize your learning potential. This is a great for step for learning to foil surf, wake foil, windsurf foil or kite foil.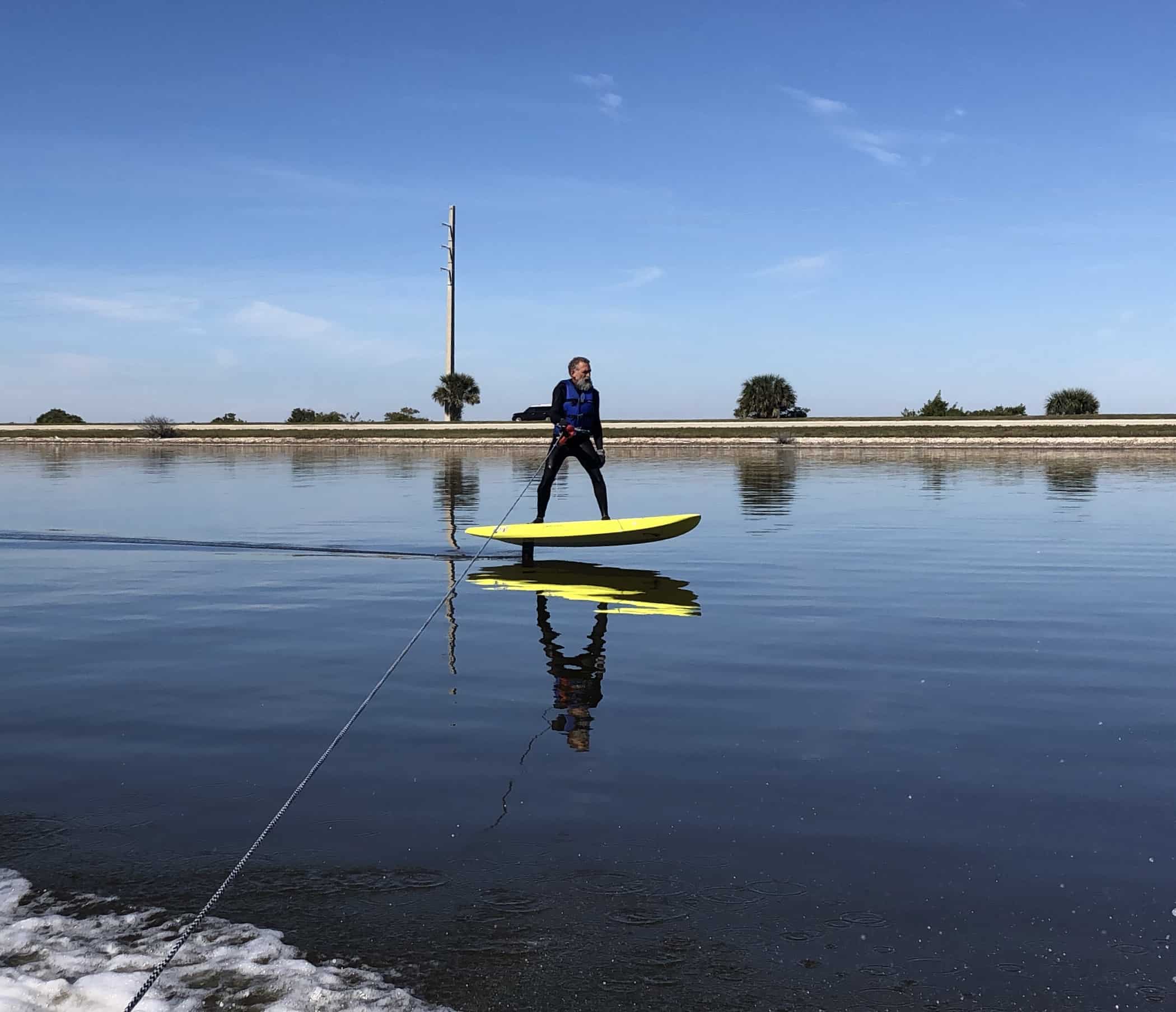 The first step to becoming a kiteboarder
Intro Course
$225 for up to two students.
$149 each for three or more
Kiteboarders start here. The Intro Course ranges between 2-3 hours. In this lesson, you learn all the safety, terminology and setup involved with kiteboarding. You will learn the basics of kite flying with a full size inflatable kite. This lesson is the foundation for a successful progression within the sport.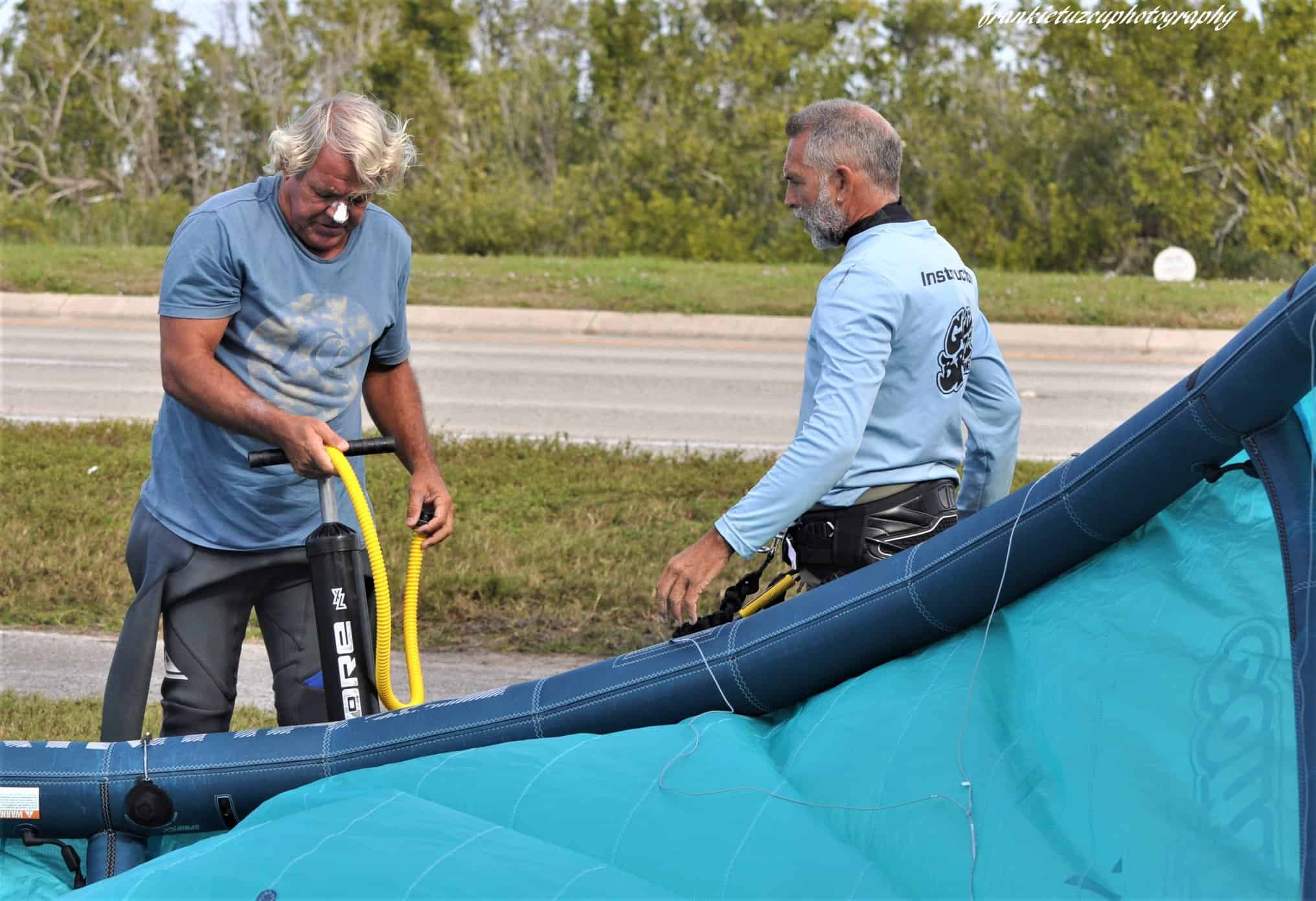 Work on any aspect of your riding!
Water Lessons
$110/hour for one student.
$70/hour each for 2 students.
Students who have already taken the Intro Course or have prior experience are offered Water Lessons with watercraft support. Learn at your pace. We teach in the flat shallow water of Banana River Lagoon. Take your first ride on the board, learn to go upwind or work on jumps! Here you can work on any aspect of your riding.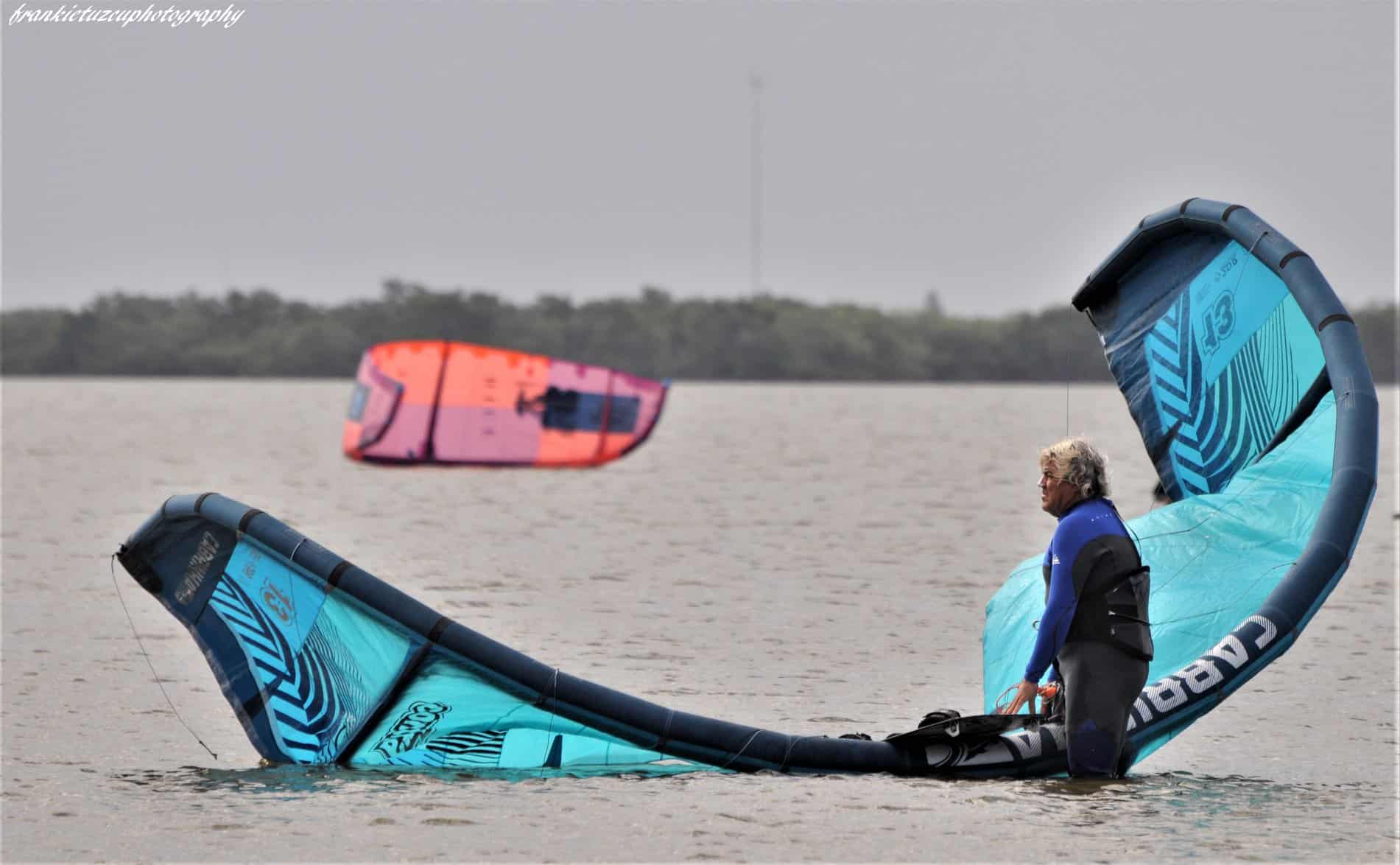 Boat support or gear rental!
Supervision
$50/hour
Need someone to keep an eye on you? Looking to rent (hire) equipment? First time in the ocean? With Supervision, we will take you back upwind if you get stuck. Or we will loan you equipment while we work with other lessons. We can take you on that first ocean downwinder or show you the area. This is for experienced kiteboarders only who can already ride comfortably in both directions and stay upwind.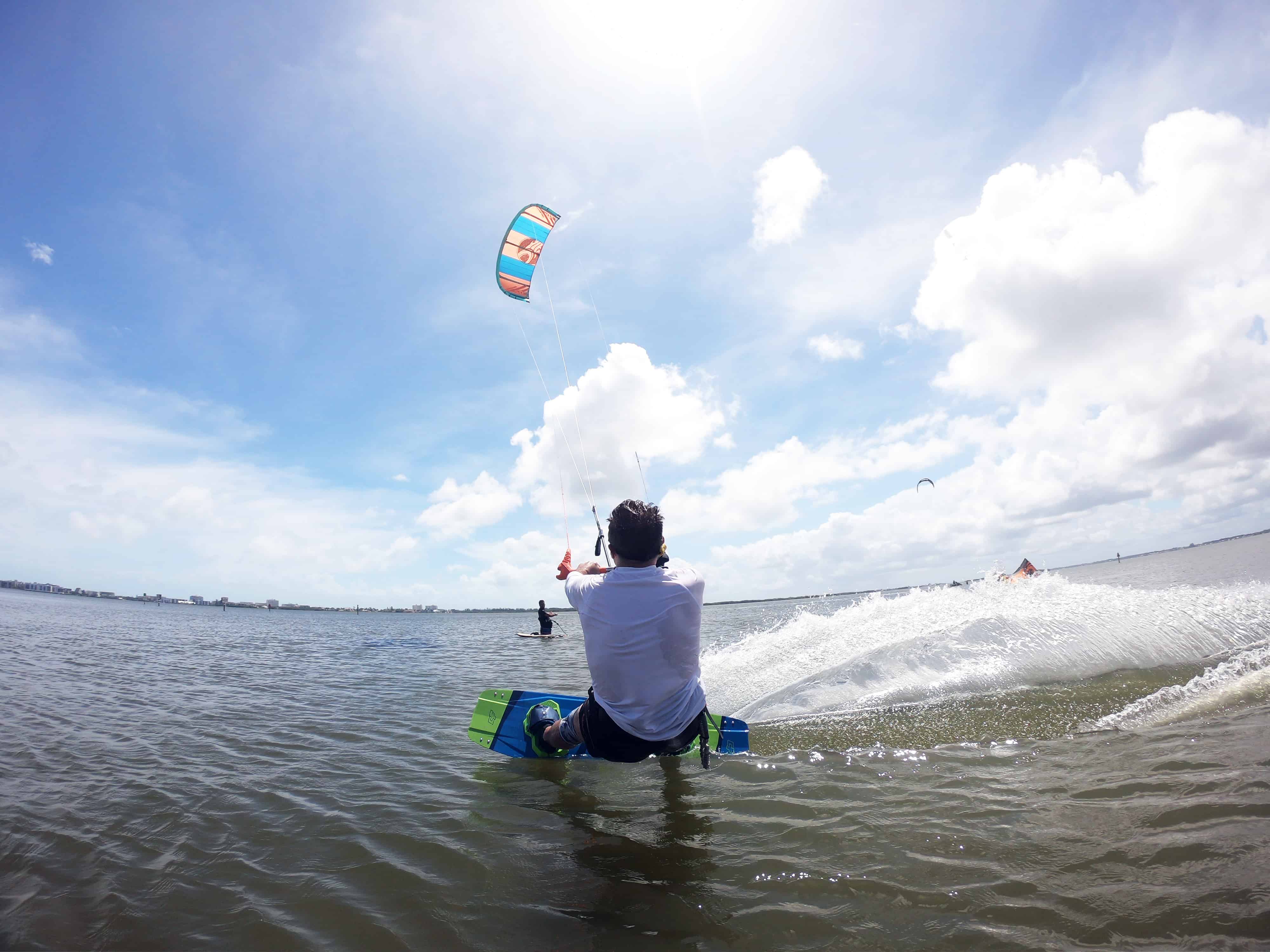 We specialize in teaching beginners who are interested in exploring the amazing activity of Kiteboarding (aka Kitesurfing, Kiting). Lessons are available for all levels and ages. With our experienced instructors you will learn the safest and easiest way possible. Our goal is to have you up and kiteboarding on your own as soon as possible. We have multiple training locations available to us which include a large indoor classroom faciltity, the "520 Slick" and our fully stocked Pro-Shop. Experience a kiteboarding lesson for yourself. Learning to fly the kite along with safety procedures are the most important aspects of becoming a kiteboarder. These aspects are the focus in any first kiteboarding lesson. If you have no power kite experience, we suggest starting with the Intro Course. This creates the foundation for the rest of your learning process. Once this lessons has been taken and the kite flying skills are learned, you will tune them while learning to handle a board at the same time. We offer the water lessons at an hourly rate (one hour minimum) to taylor to your needs and stamina. Water lessons utilize water-craft support to really accelerate the process while adding an extra level of safety. Students can come back for as many water lessons as they would like until they are comfortable and ready to practice on their own. Equipment is provided during the lessons. Students will need their own wetsuits (if needed) and water-shoes (booties). Lessons are setup by appointment and are considered private unless you bring a group. Feel free to call or email us with any questions or to schedule an appointment.